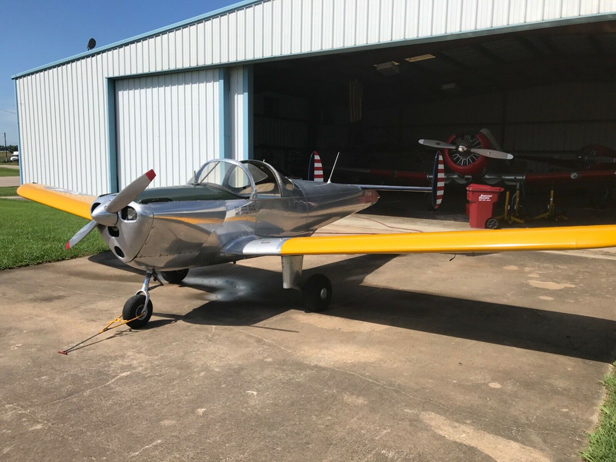 A 1946 Ercoupe 415-C (N93425) has been spotted for sale. The listing states (in part):
TT: 2819; SMOH: 984. Continental 85HP. Fun little Light Sport Aircraft to fly. US Army paint scheme. Fabric is in good condition no holes. Aluminum is good condition as well would shine with a good polishing. Needs annual, battery, ADSB upgrade, and radio looked at/replaced (just stopped working on us). Plane comes with new windshield, windshield seal, and new sliding side windows. Flew regularly till this past April. Complete Logs.
The machine is located in Paris, TX and is currently available for bidding. Click here to check out the complete listing.