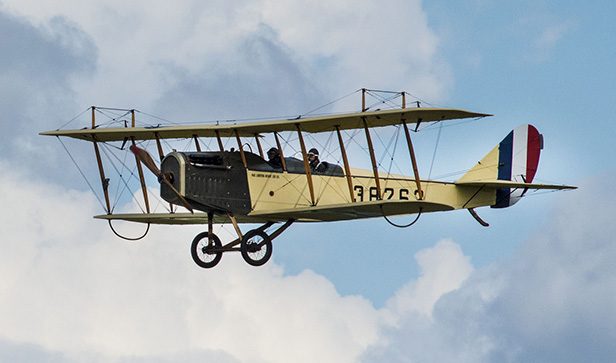 The restoration of Friends of Jenny's Curtiss JN-4 reproduction 38262 is nearing completion and the machine is reportedly being readied for its "coming out" party in College Park, Maryland on August 9.
This particular Jenny was built by a team of workers over a 16-month period beginning in June 2012. Constructed from original drawings, it employs a GMC V8 engine rather than an OX5 or Hisso and had appeared at numerous events until performing an emergency landing in August 2017.
The aircraft is currently scheduled to participate in the Centennial Air Mail festivities at College Park Aviation Museum on August 10-11. Friends of Jenny's event page notes that the machine will "reenact the original air mail route as it was first developed by the U.S. Postal Service between Washington D.C., Philadelphia, and New York City," with plans to depart College Park for Republic Field, NYC on August 12. Festivities will reportedly take place along the way including "N. Philadelphia and over flight of former Bustleton Field" followed by "New York aviation activities including Cradle of Aviation Museum" on August 13 and 14.
Click below to check out recent photos of the restoration progress.

(via Friends of Jenny Top Photo: Robert Sullivan via Flickr Thanks, Pascal!)