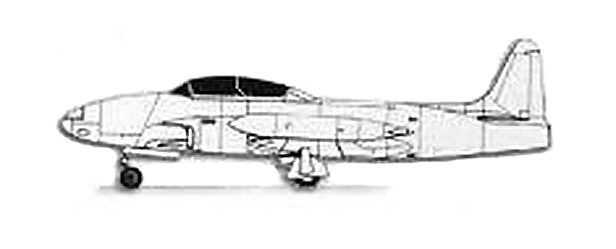 Canadair T-33 N467AV (S/N 467) has hit the market. The airframe reportedly has 11405 hours TTSNEW (Time since A.U.P. Upgrade: 606 Hours), while the Rolls Royce Canada Ltd. NENE 10 engine has 850 Hrs SMOH (1800 TBO /mini hot-section completed by Victoria Air Maintenance, 2009).
The AUP project (1996-1999) made the most significant change to the avionics and electronic capabilities for the CT-133 (by Kelowna Flightcraft). This particular T-33s is an AUP aircraft and reportedly incorporates an AN/RC-511(V)- VHF Radio System; Dual AN/AIC-505- Intercommunications System; AN/ARN-147(V)- VOR/ILS System; AN/ARN-149- ADF System; Navigation Switching Unit; AN/APN-194(V)- Radar Altimeter; Dual Annunciator Panels; Dual ADI 350S; Solid State Invertors; Canopy Yoke; AN/ARC-UHF System; Stormscope; 2 Collins TDR-90 Transponders; Dual SSD-120 Encoders; ACK-451 406 ELT. The interior was "completely redone" at AUP with "new panels, placards and detailing."
A spare NENE 10 engine is also included. The machine is located in Reno, Nevada and is currently being offered for $210,000. Click here and here to check out complete listings.
Image: (Public Domain via Wikimedia Commons)