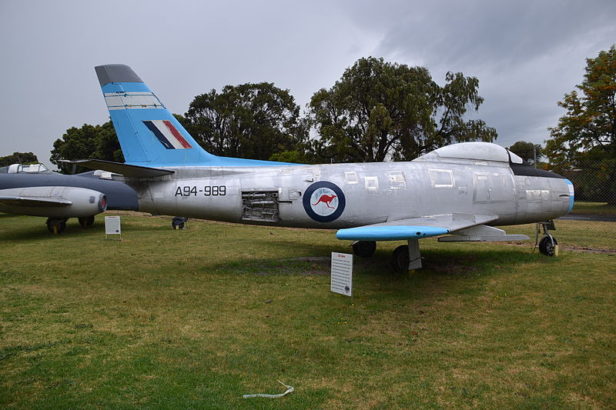 As part of their upcoming Aerojumble sale, the Australian National Aviation Museum in Moorabbin will accept sealed bidding on their surplus CAC Sabre A94-989. The listing states:
It is an ex fire dump frame and is essentially a composite of three aircraft. It is being sold "as is, where is" and the purchaser will be required to ship it at own expense. Included in the package is spare LH Wing (Nos) and selection of spare parts. The cockpit is gutted and as you can see there is some major corrosion in tail. However it's a rare chance to grab one of Australia's iconic jet age aircraft for yourself or your man cave.
Those not attending in person can reportedly send offers to publicrelations@aarg.com.au. Bidding finishes on Feb 17 at 5pm and the winner will e notified. For additional information on the event, click here.
(via Australian National Aviation Museum Photo: Alec Wilson via Wikimedia Commons)