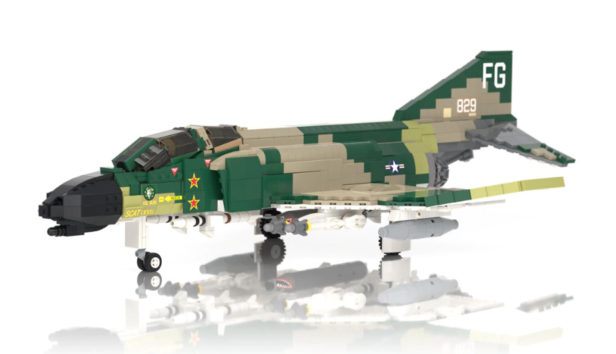 Brickmania has released a new, limited edition 1/35 F-4C Phantom LEGO model kit.
The offering reportedly includes 1,290 "new-condition LEGO bricks," two custom-printed minifigures, retractable landing gear and a detailed cockpit with custom printing. The model also includes representations of armament including four AIM-7E Sparrows, four AIM-9 Sidewinders, two MK-77 napalm canisters and a SUU-16/A gun pod.
Click below to check out the product page and a video overview of the new kit.
Product Page ($625)