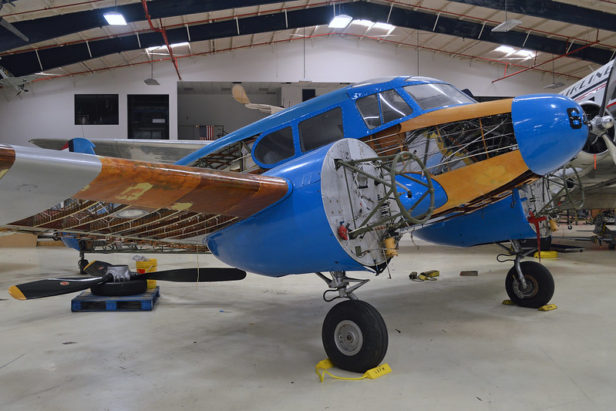 A 1943 Cessna UC78 "Bamboo Bomber" has been spotted for sale. The listing states (in part):
Pros: Fully restored in the mid 1990s. Suffered water damage in Galveston flood 2008. Water damage repaired. All wiring, cables installed. Airframe, wing wood, empennage, upholstery and head liner are in excellent condition. Attractive instrument panel. 30 gallon aux fuel. Current Registration/Airworthiness Certificate. Cons: Needs fabric covering and reassembly. No Lycoming R680-13 engines. No propellers. No radios.
The machine is currently being offered for $19,900.00 "with a contract to return to service by our shop Big Sky Stearman." Click here to check out the complete listing.
(Photo: Alan Wilson via Flickr)