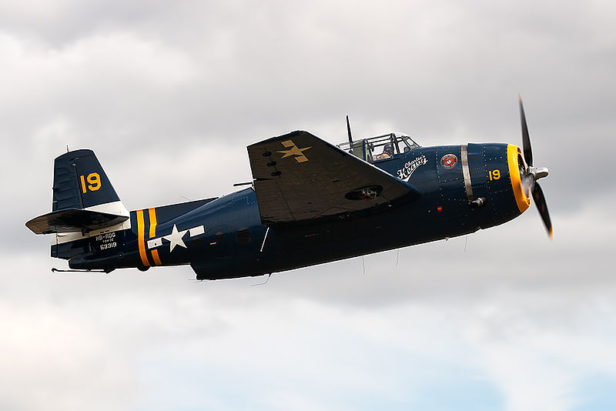 Grumman TBM-3 Avenger "Charlie's Heavy" has been spotted for sale.
Details in the listing are extremely limited at the moment, but according to the Flying Legends website, the machine (HB-RDG) was manufactured in 1945 and is powered by the original 1925 hp Wright Double Cyclone R-2600-20 engine. It wears the colors of Marine Torpedo Squadron 132 based on USS Cape Gloucester during 1945.
Pricing is available upon request. Click here to check out the complete listing.
(Photo: Charlie Jackson / CC BY via Wikimedia Commons Additional Information via Flying Legends)