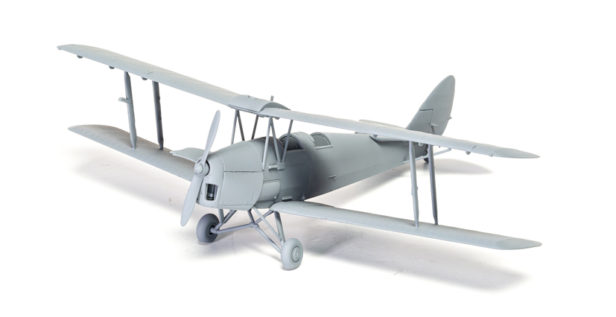 Airfix has shared an update on their upcoming new tool de Havilland Tiger Moth model kit in 1/48 scale.
The kit used the company's 1/72 Tiger Moth released in 2014 as a starting point and utilized "a mass of research data which had been gathered in support of the earlier project," including "all the CAD files and individual component drawings."
The recent update includes a first look at the new kit's initial test frames, which are described as "the very first components to be produced from the new tooling blocks" and therefore "subject to alteration." It also includes a look at the first build from the new parts. A few features are also mentioned, including a representation of the blind flying hood which was fitted to the rear cockpit of the aircraft and anti-spin strakes on either side of the fuselage.
The new kit (A04104) is slated for release sometime this autumn and is currently available for pre-order. Click below to check out additional images.