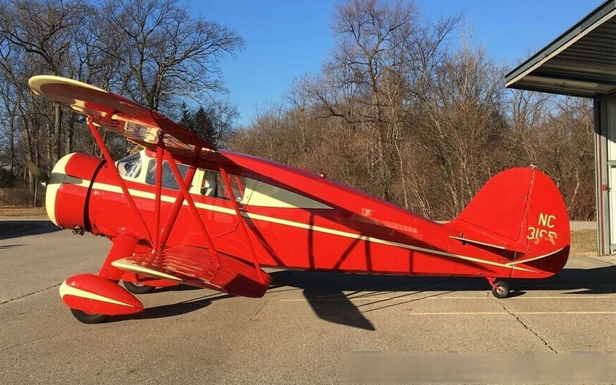 An "always hangared, no damage reported and logs complete" 1941 Waco YKS-7 has been spotted for sale. The listing states (in part):
Total Time: 2888; Serial # 5277; Registration #NC31653; Engine 1 Time: 1921 SNEW; Engine 2 Time: 106 SMOH; Prop 1 Time: 1921 SNEW; Useful Load: 980 Lb.; Condition: Used; Year Painted: 2007; Flight Rules: VFR; # Of Seats: 4
According to the listing, the machine was refurbished in 2007 at The Waco Classic Co. and is equipped with a 240 hp Continental W670-M engine, a Curtiss Reed polished propeller, oil tank shutoff valve with starter interrupt, oil tank heater, crankcase heater, cabin heat, Cleveland wheels and brakes with new 6 ply tires and dual oil coolers. It was converted to Concorde sealed battery and also includes vacuum flaps, new windshield side panels (2013) and an avionics package.
The aircraft is located in Novi, Michigan and is currently available for bidding. Click here to check out the complete listing.