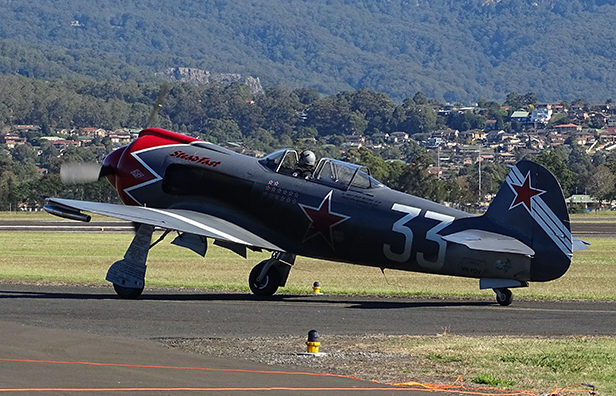 Yak-3U VH-YOV "SteadFast" is available for sale. The listing states (in part):
Current holder of multiple FAI world records in speed and climb. A Reno veteran with the Unlimited Silver title in 2012. SteadFast has spent the last six years Down Under, performing on the airshow circuit. Fitted with a set of Sanders Smoke Generators, coupled with its blistering performance, makes SteadFast the ultimate airshow weapon. Built new in 2005, SteadFast was the last Yak built in the Yakovlev factory. 225 TTSN. Engine 170 TTSMO, Prop 125 TTSMO. New Garmin G5, GTR220, AR660 & PM1200.
The aircraft is located in Manly, Q Australia and is availble for $479,000. Click here to check out the complete listing.
(Photo: FotoSleuth via Wikimedia Commons [Image Cropped])