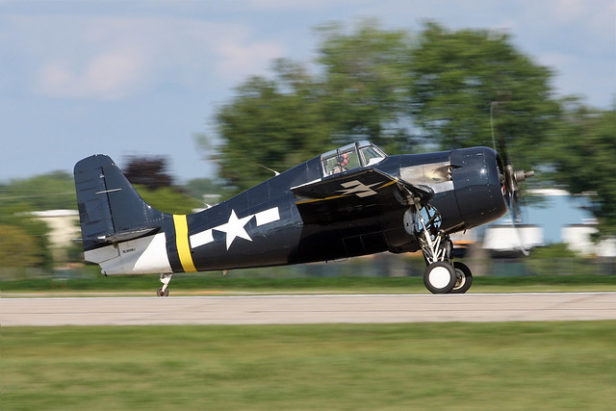 1944 Grumman / Eastern FM-2 Wildcat S/N 16203 (N909WJ) is for sale with a newly reduced price.
The airframe reportedly has 624.9 hrs since complete restoration by Vintage Aircraft of Fort Collins, CO, while the Wright R-1820-56W engine has 624.9 hrs SMOH by JRS Enterprises. It wears the "excellent condition" colors of observation composite squadron VOC-1, which operated off of the USS Wake Island and USS Marshall Island during the landings on the Philippines, Iwo Jima, and Okinawa.
The aircraft is located in California with a reduced price of $1,225,000. Click here to check out the complete listing.
(Photo: D. Miller via Flickr)