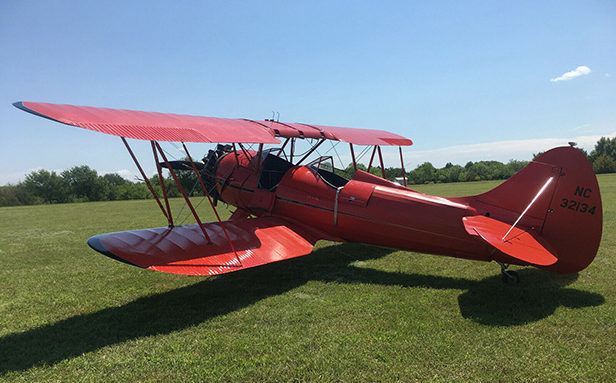 A 1941 Waco UPF-7 has hit the market. The listing states:
"4650TT, 515 SMOH(R670, 220HP), 55 PROP (WOOD) SNEW, Bendi/King KX 145 COM, Narco AT150 Transponder with Blind Encoder (NO ADS-B), Smoke System, Cleveland W/B, 55 hours since lower wings rebuilt and tail surface recovered and refinished with Poly Fiber Process, Electrical System (14v), Strobe Light on Belly, Nav Lights, Landing Light in RT wing, ANNUAL DUE 12/2020. FLYS GREAT!"
The aircraft is located in Wichita, Kansas and is currently available for bidding. Click here to check out the complete listing.