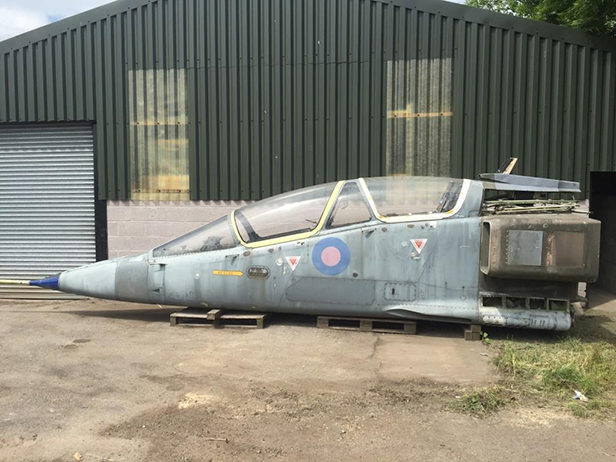 The cockpit section of Sepecat Jaguar T2 XX140 has hit the market as a restoration project. The product description states:
Jaguar T-Bird cockpit sections are very rare. To our knowledge there are only two. This one and the one on display at Norwich Aircraft Museum.

We are now offering up the cockpit as a project cockpit as can be seen from the photos it needs some work. The cockpit is reasonably complete externally (see pics). It has a "new old stock" canopy all fitted to the fwd cockpit which on its own cost £5k. The nose cone is included. We can unbolt it at the bulkhead if required if the new owner required the intakes removing to make the unit more manageable, however we think the intakes really make it!
The section is located in Selby, United Kingdom and is available for £9,999.99, although offers are also being accepted. Click here to check out the complete listing.