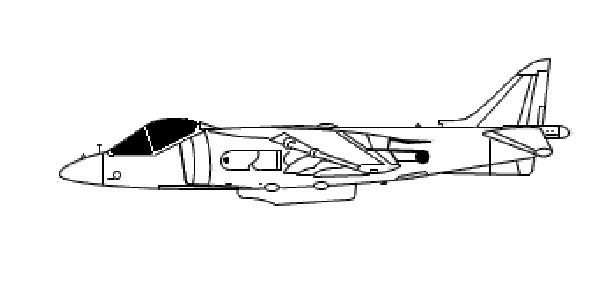 Harrier GR3 XZ132 has hit the market. The listing states (in part):
Classic British Cold War Iconic Warbird. Rare opportunity. Ideal investment portfolio piece. Described in the press as being in 'Time capsule condition'. XZ132 has great provenance serving with all the RAF Harrier Squadrons inc RAF Germany during the Cold War, Belize and the Falklands. XZ132 was one of the aircraft prepared for operation Corporate to retake the Falklands Islands in 1982. Over 50kg of paperwork included. Rolls Royce Pegasus Mk103 included. Externally complete. Cockpit very complete with the original Mk9A ejection seat installed (inert). Last flown: 8/10/90. Total Hrs: 3193
The machine, located in Selby, United Kingdom, is described as "decommissioned Ex UK MOD surplus equipment and not sold as airworthy."
Check out the links below for additional information.
(Jet Art Aviation Ltd via Barnstormers Image: Public Domain via Wikimedia Commons)