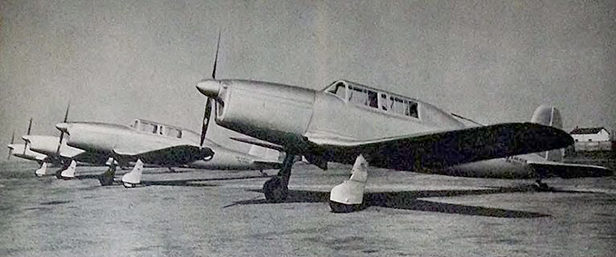 Three Fiat G.46 Projects are available for sale or trade. The listing states (in part):
(3) Fiat G.46 Advanced Italian Military Trainers for Sale, Trade, Collaboration. Three fuselages, wings, and engines. Dozens of NOS parts. Hundreds of serviceable parts. Jigs, Fixtures, Specialty tools, and all new sheet aluminum to complete all three projects included in sale. One airplane has most systems as it was when flying to use as blueprint. Hundreds of photographs. Full sets of Parts Manuals and Operators Manuals, records etc… Ideal projects for restoration, Turbine upgrade, Reno Racer?
The projects are located in Battleground, Washington with "offers, trades, museum donation, collaborations" currently being considered. Click here to check out the complete listing.
Photo: (Public Domain via Wikipedia)