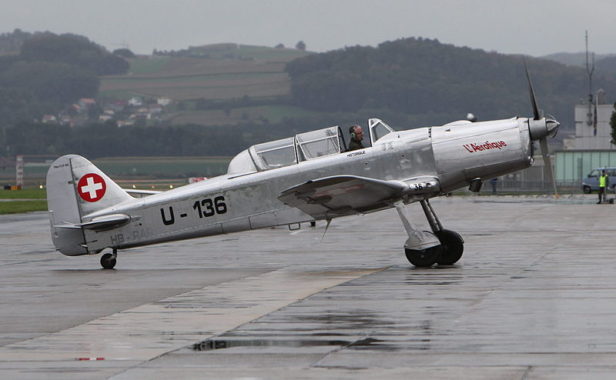 Pilatus P2-06 HB-RAR (S/N 56) is available for sale. The listing states (in part):
Aircraft of the Swiss Air Force that served as trainer, liaison and flight school machine from 1949 to 1980. Military registration number: U136… Good condition, still fully operational. Complete manufacturer's technical documentation and maintenance tools available.
The airframe reportedly has 2016 hrs TSN, while the Walter Motorlet, Argus AS.410-A2 12-cylinder inverted V engine has 1704 hrs TSN. The machine is located in Switzerland and is currently being offered for USD $180,000. Click here and here to check out complete listings.
(Photo: Rama via Wikimedia Commons)