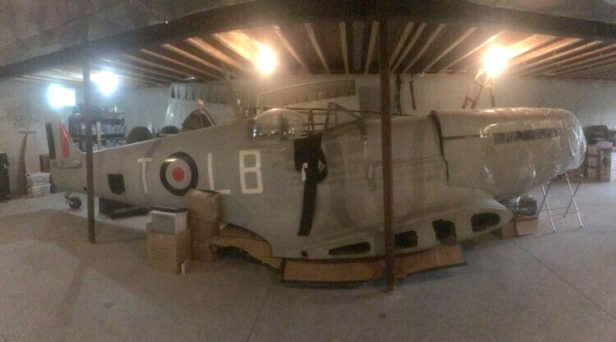 A full-scale Spitfire Mk IX project touted as "very detailed and accurate" has hit the market.
According to the listing, the machine was constructed by a father and son team in Argentina back in 2007 and follows original blueprints of a Spitfire Mk IX. Vinyl-ester resin and aerospace quality fiberglass were reportedly used in construction with the aid of two aeronautical engineers to ensure the correct adaptation from metal construction (of original planes) to composites. The listing states (in part):
In order to produce this plane, it was necessary to build a full-size mock up, with all the details, then molds to laminate each part. I am not selling molds, but they can be taken again, using this replica as a plug. So, you could make molds from this plane to produce an entire squadron of other planes. There are some parts missing as they were never built with this plane: Ailerons (both) One flap… This aircraft was designed and built to be a flying replica, however since it is not finished and to avoid any possible liability issues, I am offering it without the engine and propeller as a NON-flying display replica.
The aircraft is located in Papillion, Nebraska and is currently being offered for US $31,000, although bids are also being accepted. Click here to check out the complete listing, which includes additional details and photos. A Spitfire Mk 1 / MJ-100 reproduction project is also available, click here to learn more.