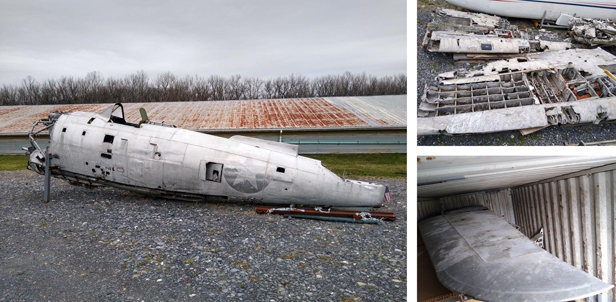 A 1945 Republic P-47N Thunderbolt project is available for sale. The listing states (in part):
This P-47N project is based on a P-47N fuselage that was on the production line in Evansville, IN when production ceased due to the end of World War II. After being declared surplus, Earl Reinert / Meridian Aircraft Company acquired three P-47N fuselages. In 1966, Reinert traded this fusealge s/n 171 to Walter Soplata in exchange for several engines and propellers. In 2020 it was sold to the current owner. The current owner has acquired many additional P-47N parts and a set of crashed P-47N wings to aid in a future restoration.
The project reportedly includes the fuselage, wings (off crashed aircraft – donor /pattern), vertical stabilizer, horizontal stabilizers (left & right), elevator, rudder, main landing gear (left and right: NOS), tailwheel, canopy frame (NOS), engine cowling, engine cowling ring, exhaust ducting and components, miscellaneous parts including hydraulics.
Pricing available upon request. Click here to check out the complete listing.