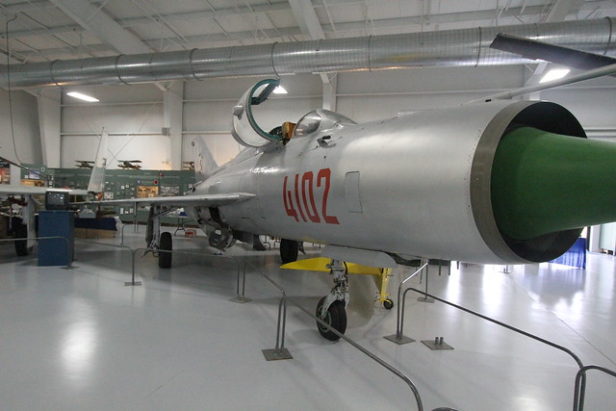 MiG-21 PFM Type 94A "Fishbed-F" S/N 4102 has hit the market.
The listing states that the airframe has 1,295 Hrs TTSNEW, while the R11-37F engine has 270 hours SMOH (TBO 300, Overhauls Allowed:4; Engine Preserved 3-28-91). The MiG has been on indoor museum display since about 1996 and an ATF-6 import approval and bill of sale is provided. It is not currently FAA registered or flyable and records are reportedly incomplete.
The machine is located in Elmira, NY and is currently being offered for $75,000. Click here to check out the complete listing.
(Photo: Robert Gray via Flickr)