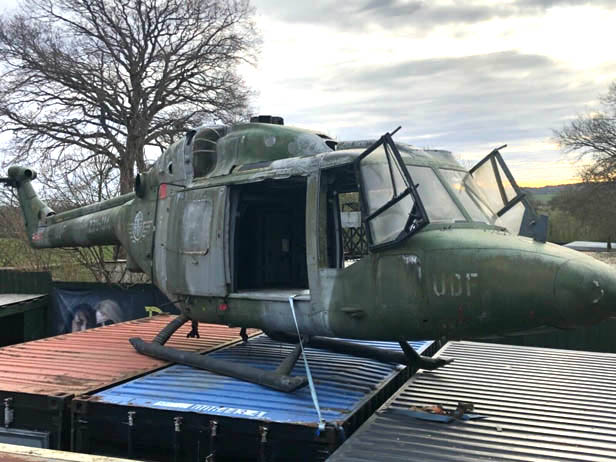 A Westland Lynx airframe reportedly featured in the 2014 Tom Cruise film Edge of Tomorrow has been spotted for sale. The listing states (in part):
This lynx AH7 airframe was one of 2 used in the film Edge of Tomorrow. The prop comes as the photos show but without the sign. It's has a fabricated mounting for 4 main rotor blades, these can be purchased separately.
The airframe is located in Guildford, UK and is currently being offered for £8,000, although offers are also being accepted. Click here to check out the complete listing, which includes additional photos and details.