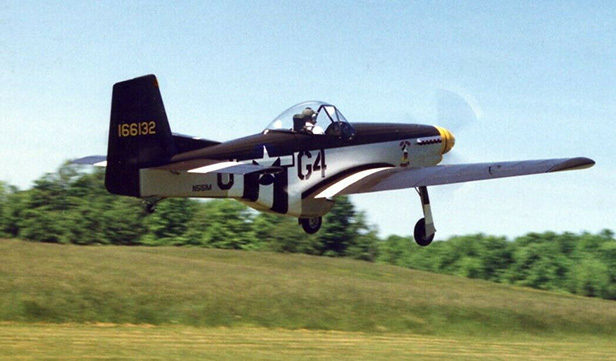 An "excellent condition" Loehle 5151 Mustang has hit the market. The listing states (in part):
Rotax 582 Electric Start, 162 total hour, airspeed, ALT, compass, tach, fuel gauge, water temp., dual EGT, Electric Trim, BRS, Com, 760 Radio, 3 Blade GSC Prop, Heel Brakes Retracts, Fuselage and Wings all Sitka Spruce. Always hangered in a climate controlled building.. 12 1/2 gallon tank. Excellent Condition! The aircraft is mostly made of Sitka spruce & aircraft plywood and covered with Poly-Fiber Finish.
The machine is located in McKean, Pennsylvania and is currently available for bidding. Click here to check out the complete listing.