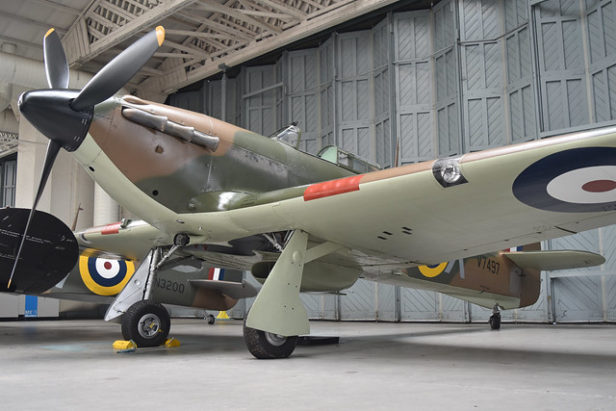 One quarter of 1940 Hawker Hurricane MK 1 V7497 (G-HRLI) is available for sale. The listing states (in part):
After An In-Depth Restoration Completed By Hawker Restorations, Hurricane V7497 Returned To The Skies On 31st August 2018. There Now Exists An Opportunity To Purchase A One Quarter (1/4) Share And Fly This Iconic Battle Of Britain Artifact, At What Some Would Say Is A Very Affordable Price.
The aircraft is described as a "documented Battle of Britain veteran" operated by 501 Sqn in September 1940. It is equipped with Rolls Royce Merlin III engine with 11.45 Hrs SMOH by Maurice Hammond of Eye Tech Engineering. The prop is a Hamilton Standard 23E50-495 with 11.45 Hrs SPOH.
The share is being offered for $500,000 GBP. Click here and here to check out complete listings.
(Photo: Alan Wilson via Flickr)