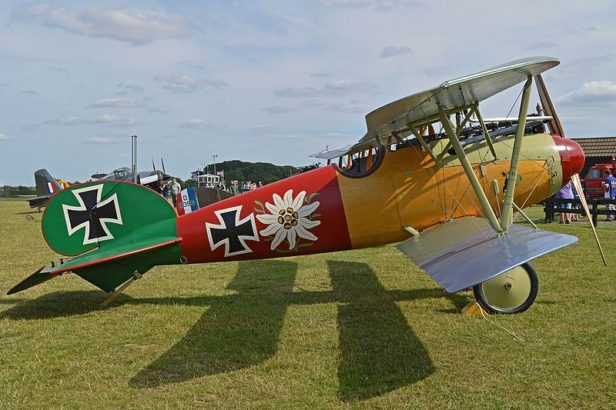 The WW1 Aviation Heritage Trust has posted a progress report on the rebuild of Albatros D.Va G-WAHT.
The reproduction, formerly ZK-TGY, was a regular performer on the UK Airshow Circuit in 2015-2016 and was originally constructed by The Vintage Aviator Ltd. of New Zealand, which also carried out the recent work. As seen above, it initially appeared in the colors of the machine flown by Paul Baumer of Jasta 5, however it has been repainted to represent D.2263, flown by Otto Kissenbert of Royal Bavarian Jasta 23b.
The Albatros arrived at The Shuttleworth Collection in Bedfordshire, UK last week and is currently undergoing reassembly. It is expected to remain at the location until the process of obtaining a flight permit is complete.
Click below to check out a series of recent photos.

(via WW1 Aviation Heritage Trust and The Shuttleworth Collection Top Photo: Alan Wilson via Wikimedia Commons)