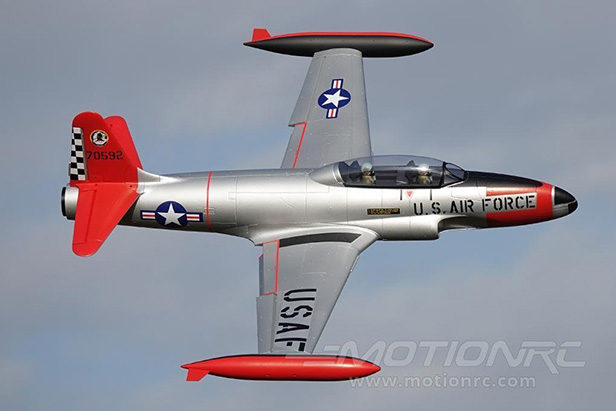 Freewing and Motion RC have announced the upcoming release of a new 80mm (1/9.5 scale) T-33 Shooting Star PNP RC model in both USAF and German liveries.
The model is reportedly constructed from EPO foam, carbon, wood, aluminum, and other materials and is powered by an 80mm EDF power system "optimized for performance and easy flying behavior." Additional features include light wing loading for "very stable flight and a mild gentle stall," scale split flaps, removable tip tanks, robust aluminum trailing link suspension landing gear and "quick and easy screw together assembly."
The models are available as ARF Plus (ARF + servos) or Receiver Ready. Release is expected somethime this month. Click below to check out a video overview.
Product Page: ($319-$389 Pre-Order)