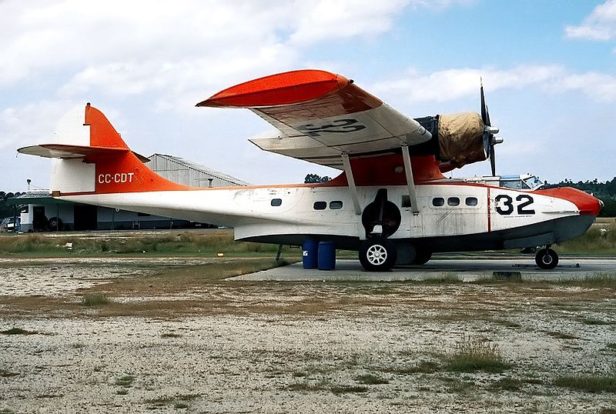 Consolidated Vultee PBY-5A S/N CV-332 (CC-CDT) is available for sale.
According to the listing, the machine is "in flight conditions" with water bomber equipment installed. The airframe reportedly has 7193 TT, while the two Pratt & Whitney R-1830-92 engines are described as having 243 and 127 hrs.
The aircraft is located in Chile and is currently being offered for $350,000 USD, although this is reportedly negotiable. Click here to check out the complete listing.
(Photo: Pedro Aragão via Wikimedia Commons)