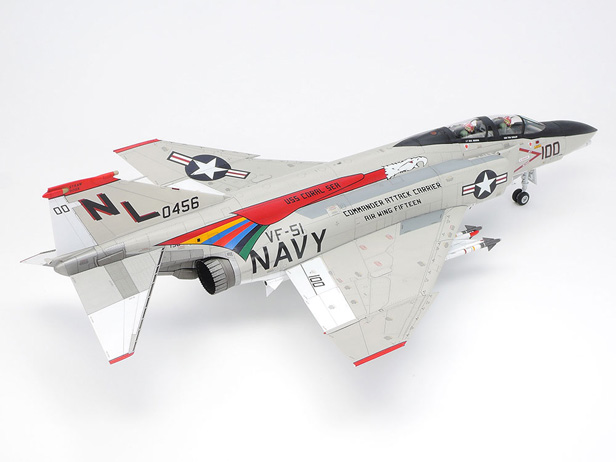 Tamiya has released a flood of new details about their upcoming new tool F-4B Phantom II model kit, including a video overview of the kit's contents and a release timeframe.
The 1/48 offering (61121) is reportedly based on "exhaustive studies of the actual aircraft" resulting in a "precise recreation of the distinctive form."
The parts breakdown offers ease of assembly. J79-GE-8 engine nozzles, cockpit, and landing gear bays are realistically recreated. Choose between folded and extended wingtips. One-piece horizontal stabilizer right and left sides move in concert. Choose between open and closed canopy, and extended and retracted refueling probe/boarding ladder. Different types of antennae and cockpit consoles can be chosen depending on the marking option selected. Air-to-air missiles (AIM-7E Sparrow and AIM-9G/H Sidewinder) and two types of drop tanks are included. Includes 2 sitting crew figures, 3 marking options, and masking stickers.
Marking options represent VF-51 "Screaming Eagles," VF-111 "Sundowners" and VF-161 "Chargers" (Wing Commander's Aircraft). The kit is currently due out in June. Click below to check out additional images as well as a newly released video overview of the kit.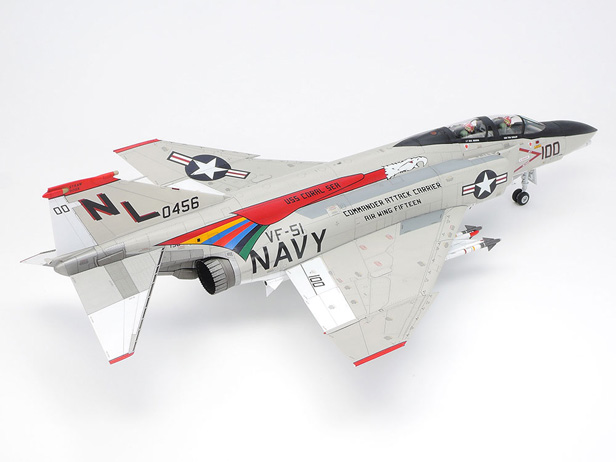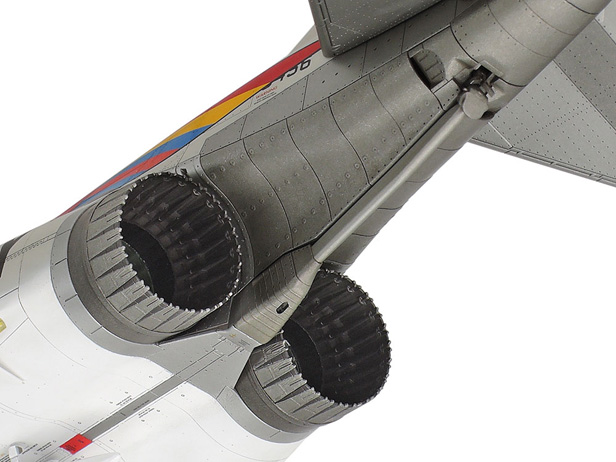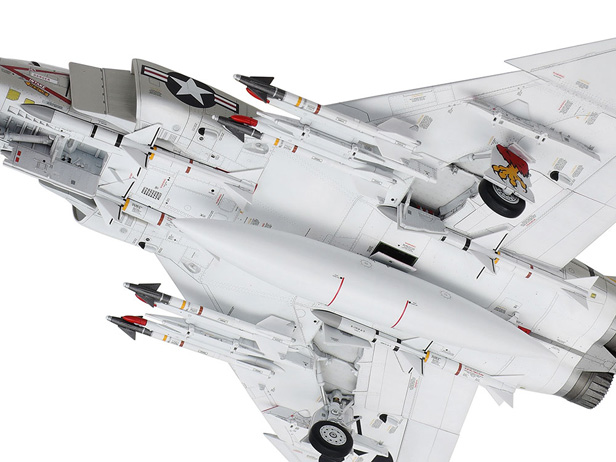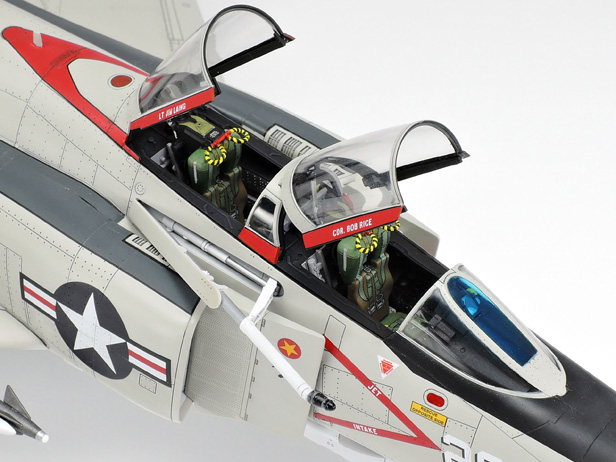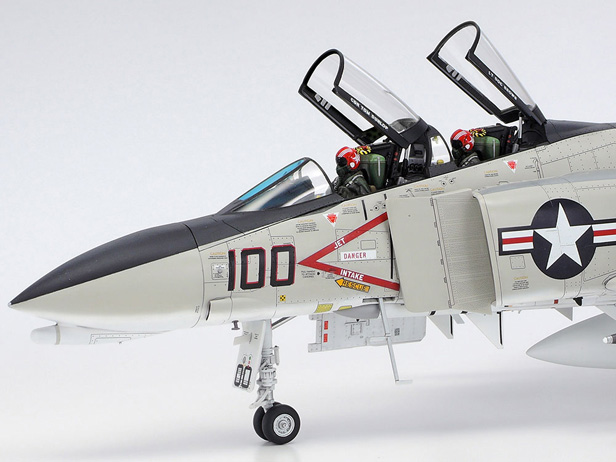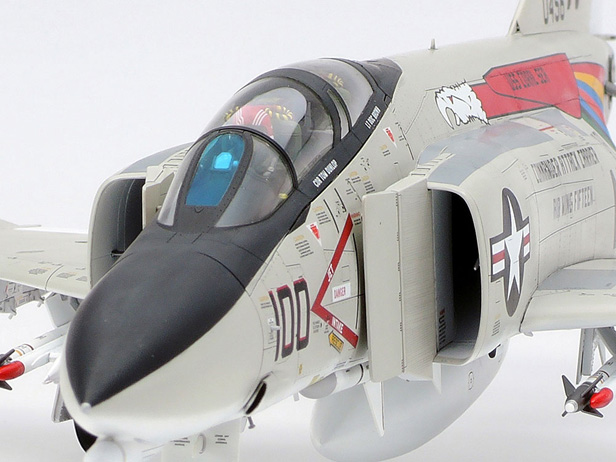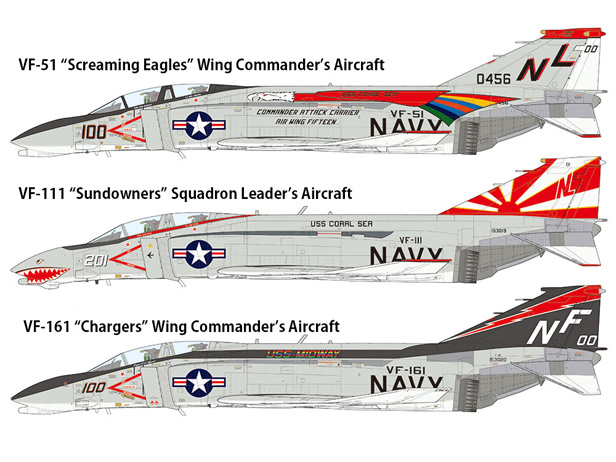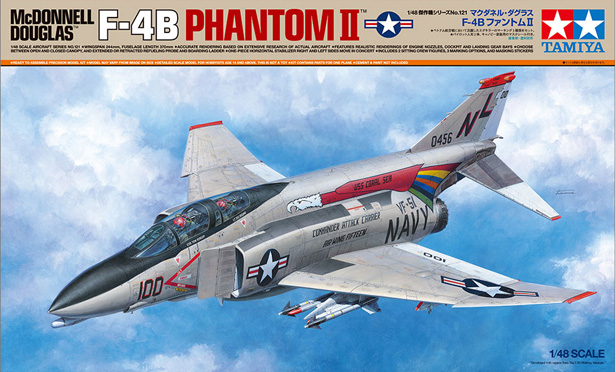 (Tamiya and Tamiya Inc via AeroScale)