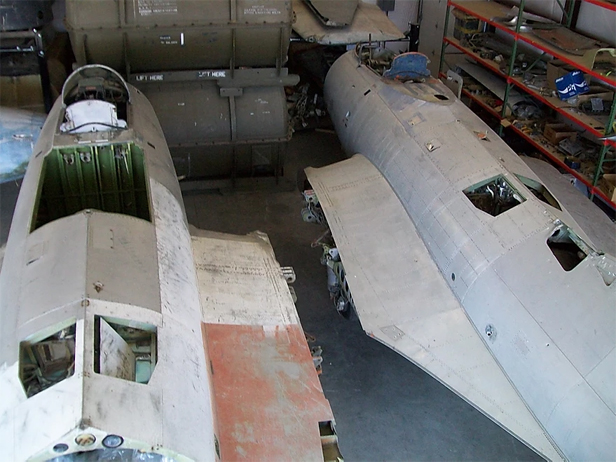 Two Grumman F9F Panther projects touted as "suitable for restoration to fly" have hit the market.
A rare opportunity to obtain rare historical and classic jets for a fraction of their restored value. Simple cable controlled and with basic systems, these aircraft will be basic restoration projects without the need for any costly rebuilding. Just rebuild systems and reassemble. Currently no Panthers are flying or under restoration to fly. Exclusive opportunities and airshows certainly await.
The projects consist of an F9F-4 (sitting on landing gear – no known corrosion), and an F9F-5. Two Pratt & Whitney J-48-P-6 Turbojet engines (7,000 lbs thrust) are also stored in cans with test cell logbooks. The current owner has reportedly acquired many spare and NOS Grumman Panther parts for use in the restoration of these two aircraft.
The machines are currently being offered for $140,000 or will package with an F-84G Thunderjet project for $239,000. Trades will reportedly be considered. Click here to check out the complete listing.