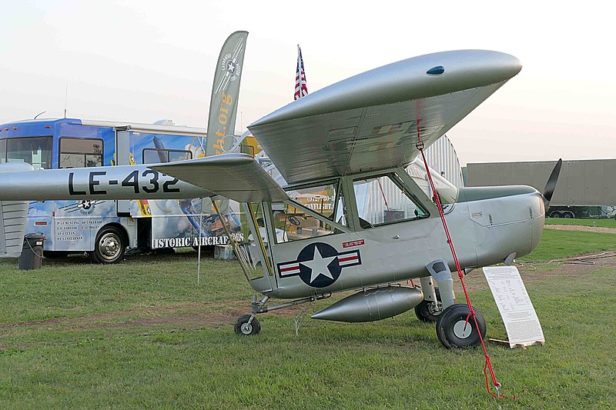 Boeing YL-15 Scout N4770C is currently available for sale. The listing states (in part):
The last one of 12 L-15s, built Mar.8,1949 at Boeing Wichita, KS. This is the only airworthy example of the remaining 7. N4770C was awarded Grand Champion Warbird Post WW II, at Airventure 2017. I received the Gold Wrench Award for the Restoration. Included with the sale of 70C is a 2nd wrecked YL-15, S/N 47-423, lots of new old stock spare parts, the Restricted Aircraft Type Certificate (transferable) & approx 3000 digitized blueprints. Boeing's last piston, prop, man carrying design. Built for observation, liaison, & forward air control. Family owned since Feb.1954. All trades considered.
The aircraft is located in Wasilla, Alaska. Pricing is available upon request. Click here to check out the complete listing.
(Photo: J. S. Bond via Wikimedia Commons)