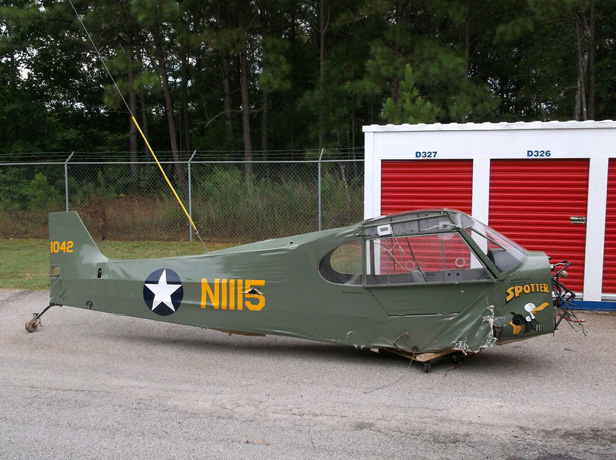 Please Note: This is an archived post. The information presented here may not be current and the associated listing may no longer be active.
A "damaged, cheap" 2006 American Legend AL3 Cub airframe has hit the market. The aircraft is described as "not a kit or homebuilt aircraft" but a "fully factory engineered and built" machine which is "60 years newer than the newest 'original' Cub that it emulates." The listing states (in part):
This airplane is damaged, as you can see, but not from crashing into the ground! It landed long at a grass runway and couldn't stop rolling before hitting trees at the end of the runway… No paperwork issues, as is common with airplanes built in the 1940's. Logbooks since brand new included! Annual just expired 6/1/2020, not a sitter! And the FAA bill of sale! And the FAA airworthiness certificate!
The aircraft is located in Atlanta, Georgia and is currently being offered for US $7,995, although bids are also being accepted. Click here to check out the complete listing, which includes a detailed list of damage and included components.