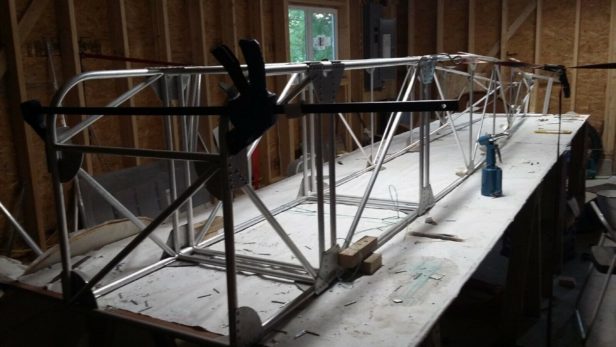 An Airdrome Aeroplanes Morane-Saulnier kitplane project has been spotted for sale. The listing states (in part):
I started to build the plane but due to some life changes I am going to offer it up at auction… This is for a partially built kit only. The Fuselage is 75% built and the Rudder is completed. Both section are well done. If you prefer to start from scratch Airdrome Aerplanes will sell you the just these sub-kits. It's all there still in the original shipping crate. Instructions and dvd's are included. all parts are labeled and the kit is very build able (not a big mess). Great big wing, perfect for a smaller 4-stroke engine. Easy & fun flyer. I understand it needs to be a good value to sell so I am starting the bidding off at $499.99. The kit cost new over $5500.00. Does not include engine or prop.
The project is located in Greenland, New Hampshire. Click here to check out the complete listing.