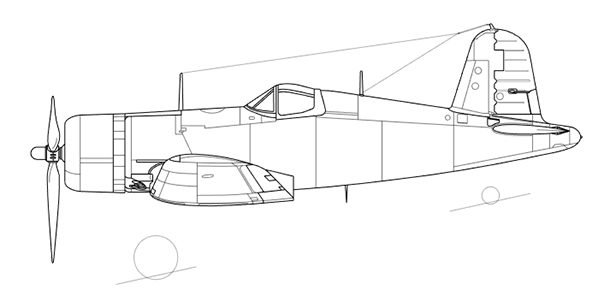 An F4U-1 Vought Sikorsky "Birdcage" Corsair project has hit the market.
Described as one of the most rare and desirable warbird projects, the offering consists of two shipping containers full of parts, and includes the rear fuselage and inner wings/landing gears of BuNo 02608; the main spar and outer wings from 02270; all additional parts from the 02608 crash site; all of the additional parts from 02270 that weren't incorporated in it's restoration, and many templates from the restoration of 02270.
The aircraft was part of the most famous squadron in the Pacific- VMF-214 "Black Sheep", Commanded by "Pappy Boyington". Corsair 02608 was flown by 2nd Lt. Wayland E. Bennett and crashed in October 1943, while on a training mission from Espiritu Santo. Lt. Bennett was listed as MIA. Another member of VMF-214, James Hill also documents flying this aircraft in his logs. 2nd Lt. Wayland E. Bennett was recovered by the US Govt in 1994 and returned home for proper burial. The aircraft was salvaged in 2014 and legally exported to Australia where it became registered.
The project is currently available for $460,000 USD. Click here and here to check out complete listings.
(Top Image: Kaboldy via Wikimedia Commons)