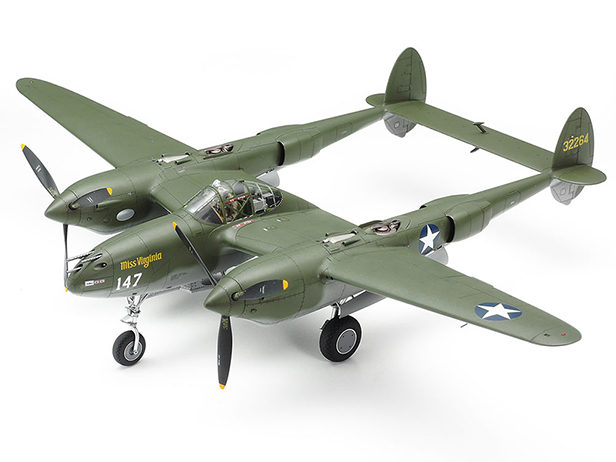 Tamiya has released its highly anticipated new tool P-38 P-38F/G Lightning model kit in 1/48 scale.
The kit (61120) is reportedly the product of "extensive research and ever-evolving mold making techniques" and is described as "the best fitting and most accurate P-38 Lightning F/G model assembly kit to date."
It is touted as accurately depicting early P-38 features such as slimline engine cowlings, intercoolers in leading edges and the curved canopy front. Additional features include a detailed cockpit with wheel-type controls, radio, throttle box and more; parts to recreate two each of 150- and 300-gallon drop tanks and weights to ensure correct balance of the model when displayed.
Two livery options are also included representing "White 147," a P-38G which took part in the interception of Admiral Isoroku Yamamoto in April 1943, and P-38F "White 33.