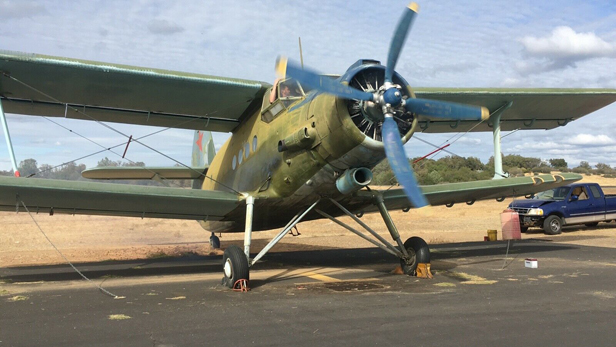 A 1957 Antonov AN-2 has been spotted for sale. The listing states:
This Airplane Runs has all log books, has US Registration, has air worthy Certificate, needs final Inspection. Antonov 1957 built in Russia. Engine 1000 HP copy of Wright 1820 with about 430 HR. Aircraft is covered in Poly Fiber, the Engine was ran about 3 weeks ago. This Antonov comes with lots of parts. – Spare Engine has 350 HR – Spare Fuselage – Spare Wings uncovered – Spare Control Surfaces – Spare Instruments – Spare Flying Wires – Spare Wheels – Spare Breaks – Spare New Tires for Main – Spare New Spark Plugs – Spare Wings for Parts – Miscellaneous Engine Assessor – All Maintenance and Repair Manuals – Seating for 12 + 2 Pilots – N56GC
The aircraft is located in Auburn, California and is currently being offered for US $40,000. Click here to check out the complete listing.