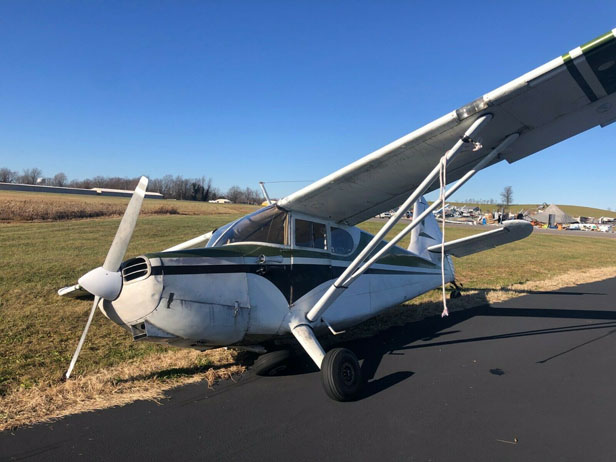 Please Note: This is an archived post. The information presented here may not be current and the associated listing may no longer be active.
A 1947 Stinson 108-2 Voyager (Franklin 165 HP, metalized) has been spotted for sale. The listing states (in part):
Total time on airframe is 4,080 hours since new; Franklin 6A4-165-B3 (165 HP) engine: 780 hours since major overhaul; Narco MK-12D TSO nav/com radio; Narco AT-15D TSO transponder; Insight graphic engine monitor; Complete log books. Aircraft was tied down on the ramp when a storm passed through and broke the tie-down ropes. Right main gear leg is broken, right wing tip is bent up, left wing trailing edge is bent up, propeller has very minor bend at the corner tip.
The aircraft is located in Danville, KY and is currently available for bidding with no reserve. Click here to check out the listing.