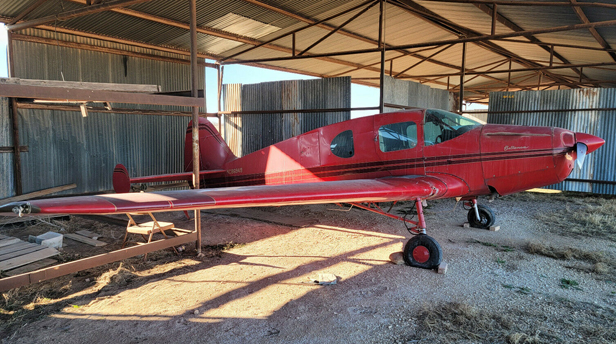 Please Note: This is an archived post. The information presented here may not be current and the associated listing may no longer be active.
A 1947 Bellanca 14-13-2 Cruisair Senior ("2820 TT, 396 SMOH 150 H.P. Franklin") has been spotted for sale. The listing states (in part):
This airplane has been recovered in modern Stits Polyfiber. The engine has only 396 hours since a major overhaul, and compressions at the last annual in 2020 were all 70 and above! This neat airplane suffered damage when it was lead in a formation flight and landed long to accommodate the planes beside him. The pilot was unable to stop on the remaining runway and ran long, into some bushes and a small tree. As a result, there are small nicks and scratches along the leading edges of both wings. All very light and innocent damage… The fixed pitch prop suffered some paint nicks, but no bending at all and no damage that wont file out as you would at annual. With its heavy crankshaft and prop flange, the franklin engine has no A.D. requirements for teardown… The dash has been modernized greatly, with modern gyro instruments in a six-pack configuration, center stack for avionics, circuit breakers and modern switchgear for the electrical. The brakes are S.T.C.'d Clevelands and the retraction mechanism for the gear is hydraulic. Logbooks are included from 1953… The annual just expired this year…
The aircraft is located in Abilene, Texas and is currently being offered for US $8,495, although bids are also being accepted. Click here to check out the complete listing, which includes a great deal of additional photos and details.