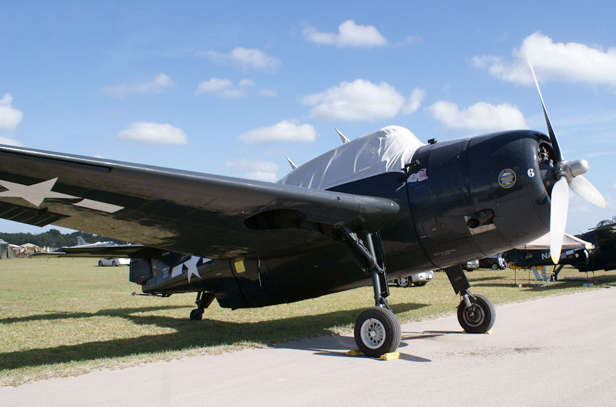 Grumman TBM-3-E S/N 53787 has been spotted for sale.
According to the listing, the machine has 3941.0 hrs AFTT and is powered by a Curtiss Wright R2600 with 461.5 hrs SMOH. It spins a Hamilton Standard propeller with 2 hrs SMOH. The listing also states:
In 2014 the Cactus Air Force Museum purchased the aircraft and flew it to their home base in Nevada. After arrival at the museum the following maintenance was performed on the aircraft by professional A&P mechanics: 1. Carburetor was overhauled. 2. L/H Magneto was overhauled. 3. Propeller Governor was overhauled. 4. All "hard" hydraulic lines were replaced. 5. All rubber hoses were replaced. 6. Correct seat was installed in bomb bay. 7. Hydraulic system was overhauled. 8. Wing folding components were installed. 9. Wing folding bushings, trunnions, and bearings were replaced. 10. Bomb bay doors were overhauled and activated. 11. Batteries were replaced with correct Alcon battery. 12. Turret was restored. 13. All flat plexiglass was replaced. 14. Dual flight controls installed.
The aircraft is reportedly in excellent condition mechanically, but could use a little cosmetic touch up and some TLC. it is currently being offered for for $285,000. Click here to check out the complete listing.
(Photo: Valder137, CC BY 2.0 [Cropped], via Wikimedia Commons)