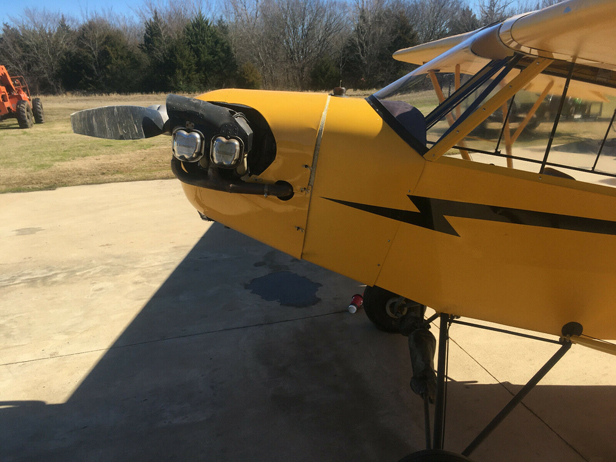 A 1941 Piper J3C-65 has been spotted for sale. The listing states:
LIGHT SPORT AIRCRAFT 1941 Piper J3C-65, Wood Spars, est 3225TT,est 788SMOH (Cont 65-8 flange crank), Metal Prop, in 2016 ALL NEW Poly-Fiber fabric, Poly Tone finish, glass, floor boards, Ldg Bungees, Large baggage, SEA/SKI fittings on fuselage, AUX right wing tank installed but not PLUMBED, Struts have ROLLED FORKS AD Compliant. LOGS started NEW 2019 (Certified Data from FAA Records) because LOST IN TRANSIT??? ANNUAL due 05/2021. Hangared SN64 in Goddard, KS.
The aircraft is currently available for bidding. Click here to check out the complete listing.