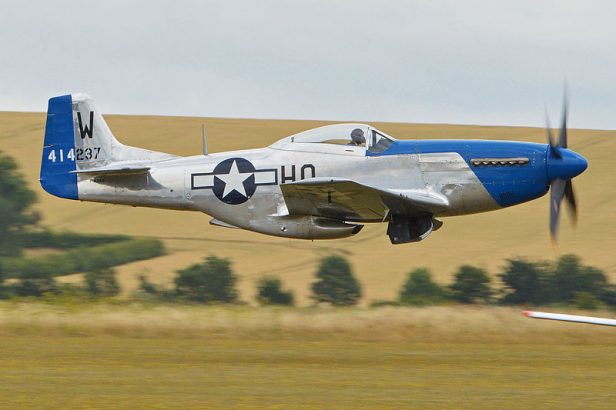 P-51D "Moonbeam McSwine" has returned to the US after The Warbird Heritage Foundation in Waukegan, Illinois acquired the machine from its previous French owner.
The aircraft (S/N 44-73656) was originally constructed in 1944 but did not see service in WW2. Following the war, it was assigned to the Texas, Colorado and Minnesota Air National Guards before being sold as surplus in 1958. Over the years it passed through the hands of a number of owners, eventually being restored with the livery of "Moonbeam McSwine," flown by Capt. William T. Whisner of the 352nd Fighter Group. It won the title of Grand Champion Warbird in Fresno in 1975 and began racing in Reno with new owner Vlado Lenoch, who also flew the machine in USAF Heritage Flights and at airshows around the US.
In 2012 the P-51 was sold to Frédéric Akary of France, and it appeared at airshows throughout Europe until being acquired by The Warbird Heritage Foundation earlier this year. It recently returned to the US and will be re-assembled at Tab-Air in East Troy, Wisconsin. Now bearing registration N51VL, it is hoped that the machine will return to the skies by this summer to honor the memory of Lenoch, who was tragically killed in a crash in July 2017.
Click below to check out a selection of recent photos.

(via Warbird Heritage Foundation and Courtesy Aircraft Sales Additional Information via Mustangs Mustangs and Mistral Warbirds Top Photo: Alan Wilson via Wikimedia Commons)