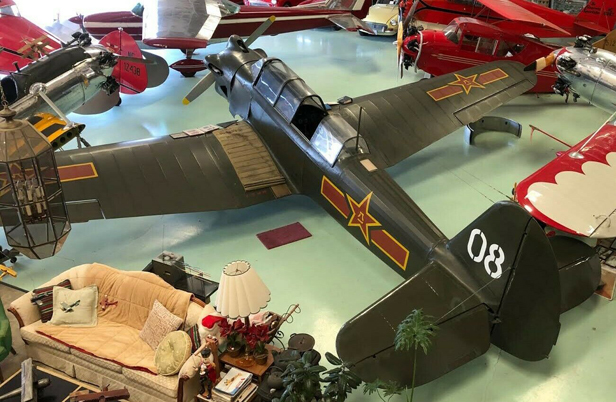 A Yak-18 described as an "always hangared, original Chinese Yakolev Yak-18 with original Shevtsov M-11 FR-1 5 cylinder radial engine" has been spotted for sale. The listing states (in part):
800 hrs TT on engine, 2300 hrs on airframe. This is a tail wheel 2 seat tandem military basic trainer used by the Russian and Chinese Air Forces. This one is from China with all original logs in Chinese. Have all the aircraft manuals in French and English. Paint is perfect and in Chinese markings, cockpit all original in Chinese markings, all gauges work original Chinese radios, 300 lb air tank that does not leak that operates brakes ,flaps, engine start. prop is constant speed ground adjustable copy of the Aeromatic type prop with counter weights. Fabric on wings only 10 years old done exactly as Chinese did it, fabric on tail feathers only 3 years old. Fuselage is all metal anodized with metal covering back to rear cockpit, fabric from there to the tail… flew a year ago but is started and run regularly.
The aircraft is located in Groveland, California and is currently available for bidding. Click here to check out the listing.