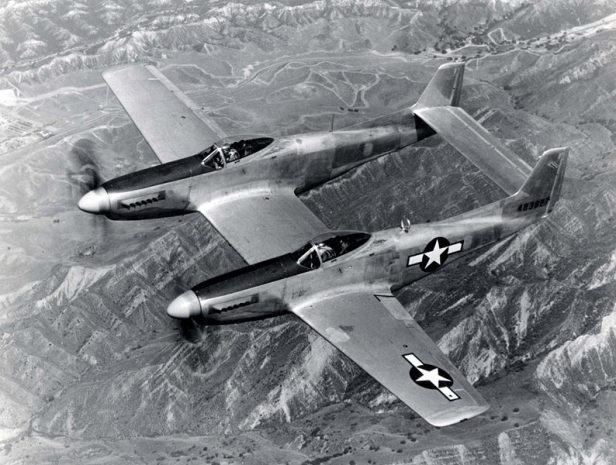 The decade-long restoration of the XP-82 Twin Mustang prototype (S/N 44-83887, seen above) is nearing completion, and the team behind the project is hoping that it will be ready in time for a planned debut at AirVenture 2018.
As previously reported, the F-82 long-range escort fighter was designed late in WW2 and became the last propeller-driven fighter produced in quantity for the U.S. Air Force. Tom Reilly of Douglas, Georgia acquired the XP-82 prototype from Walter and Margaret Soplata in 2008 and restoration to airworthy condition began that July at Douglas Municipal Airport. Additional F-82 parts were sourced from Alaska and Colorado and a rare, left-hand turning Allison V-12 was located in Mexico. Additional components, including full second cockpit controls and a second canopy (one that "is completely different from any P-51 type") were sourced from San Francisco and Tampa, respectively.
Interest in the restoration of this exceedingly rare machine has been high, and Reilly states that "There is no better place than Oshkosh to make the first public flights of this aircraft, which is why it is our intent to complete the restoration and testing so we can be a part of AirVenture 2018."
The AirVenture fly-in is scheduled to take place at Wittman Regional Airport in Oshkosh, Wisconsin from July 23-29.
(via EAA)