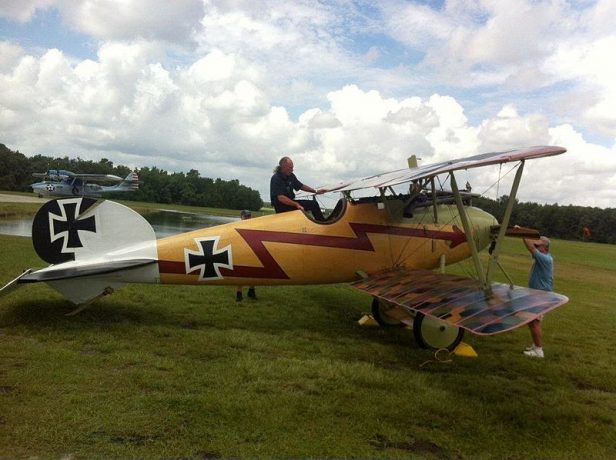 Fantasy of Flight owner Kermit Weeks has announced plans to bring four of his WW1 aircraft reproductions to the 2018 AirVenture fly-in in Oshkosh, Wisconsin.
The machines include his TVAL-built Sopwith Snipe and Albatros D.Va, a newly restored Sopwith Pup which is currently undergoing repairs following an "unfortunate incident" during its maiden flight, and his new Fokker D.VII, which was recently completed by noted WW1 aircraft builder Fred Murrin.
It appears that the Snipe is the only machine that could take flight at the event, as the remaining aircraft have not yet amassed the required 10 hrs of flight time, or are currently involved in ongoing maintenance. Click below to check out the update.