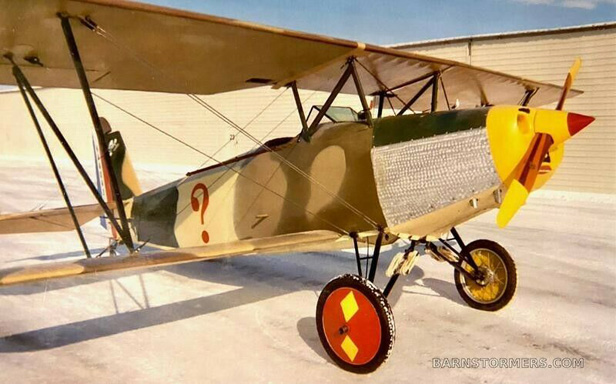 A "custom built, one of a kind, World War 1 inspired biplane" airframe has been spotted for sale. The listing states (in part):
This is a custom built, one of a kind, World War 1 inspired biplane! 2 Place, side by side, 32″ wide cockpit. It was built by an experienced, award winning builder John B. Shively… This plane is not registered and will be sold as parts. It comes with a detailed builder's log with images and calculations. It was constructed with Sitka Spruce and had a Lycoming o-235-c1 (not included). Aircraft was completed in 2007, but from my understanding was never flown. Fabric tested and is still in good condition… Get her flying quickly or keep as an amazing work of art. Wings off and ready to be transported… Aircraft is essentially complete, minus engine and propeller, which are not included in the auction. Being sold AS IS. Aircraft is not registered with the FAA and will not be sold with FAA aircraft bill of sale, sold as parts only.
The airframe is located in Shingle Springs, California and is currently available for bidding. Click here to check out the listing, which includes a number of additional photos.