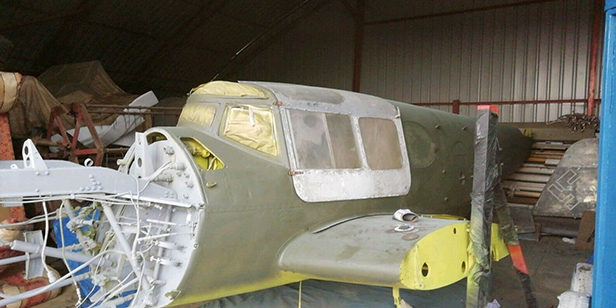 Two Nord 1101/Messerschmitt 208 aircraft projects are currently available for sale. The listing states (in part):
For sale today is a fantastic opportunity to purchase 2x Nord 1101/Messerschmitt 208 aircraft. The first and nicer aircraft is 90% complete with wings, undercarriage, wheels and one engine cowling. It has been totally stripped of paint and been painted in yellow primer and then a nice green topcoat. The tail fin still retaining a painted marking. The other one is just a fuselage in grey, the cockpit does have rudder pedals, control grips and a throttle box though. This one also has undercarriage to and could easily be used as a film prop or crashed aircraft display. Both would also make Ideal projects to turn into museum exhibits or for use on the 1940's show circuits making fantastic diorama displays. Neither have any engines or propellers and need work internally to the cockpit but both are great projects.
The machines are located in Peterborough, UK and are currently priced at £3,850, although offers are also being accepted. Click here to check out the complete listing.