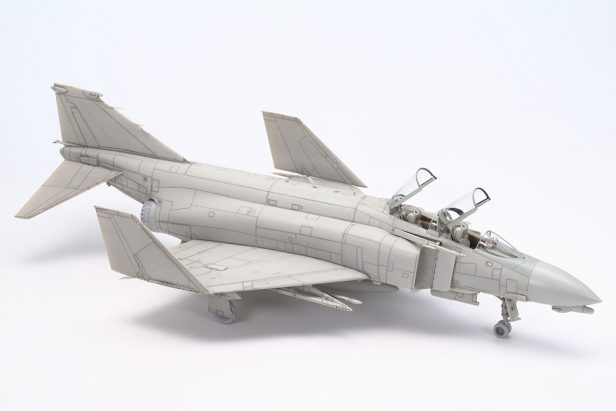 Tamiya has announced the upcoming release of a new tool McDonnell Douglas F-4B Phantom II model kit in 1/48 scale.
The offering (61121) is described as an accurate depiction of the machine's complex form based on research of the actual aircraft. A few features have also been provided:
Outer wings can be assembled folded or extended, and right and left tailplane move in concert. Choose between open and closed canopy, and expanded or stored refueling probe and boarding ladder.
A series of images have been released showing a tentative prototype model with panel lines accented and transparent canopy parts partly painted. it appears there is no release date at the moment, as "the kit is still being finalized as we speak." Click below to check out additional photos.