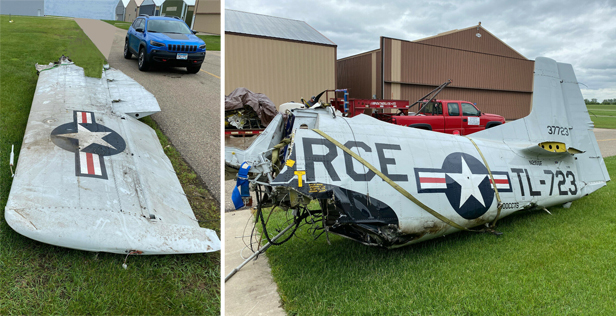 The "damaged, cheap" remains of a T-28B Trojan have hit the market.
The listing states that the machine suffered an in-flight fire which resulted in a gear-up emergency landing from which the pilot escaped.
According to the listing, the "forward cabin and center section mostly burned away" although it "retains lots of components that may be helpful to a T-28 restorer or repair facility." Despite this, it is "best destined as a display, set dressing or a prop."
The remains are located in Lakeville, Minnesota and are currently being offered for $3,995, although bids are also being accepted. Click here to check out the complete listing, which includes additional details on included parts.