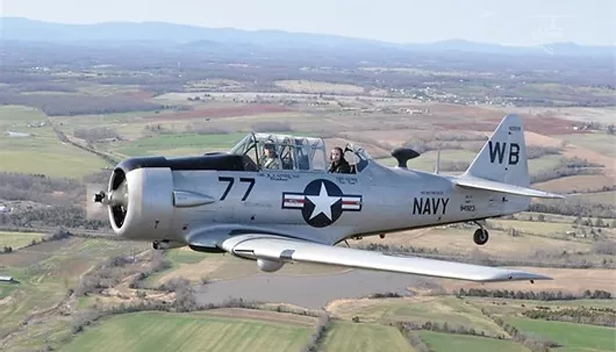 1944 North American Aviation SNJ-5 S/N 84-923 (N3931R) is available for sale.
The airframe reportedly has 11032.2 hrs TTSN. The Pratt & Whitney R-1340 engine has 540.3 hrs SMOH by Covington Engines (2012) and spins a Hamilton Standard 2 blade propeller with 27.4 hrs SMOH. The machine includes an avionics package, T-6G steerable tailwheel and an O/H oil cooler (installed 8/2020). Annual was completed 8/2020.
The aircraft is located in Delaware and is currently being offered for $185,000. Click here to check out the complete listing.