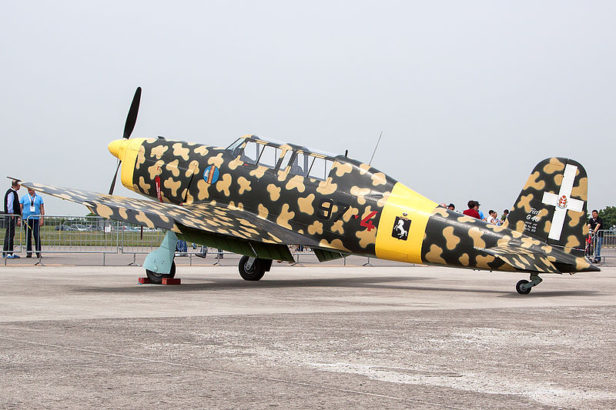 A rare 1947 Fiat G-46-3B (S/N 44-MM-52-801 / I-GIGE) has hit the market.
The example of the Italian military trainer is reportedly powered by a 225 hp Alfa Romeo 115ter and includes a Becker Comm, "good condition" stock military interior and Regia Aeronáutica markings. Spares are said to include a new engine, new fuel pump and six sets of tires.
The machine is currently being offered for €225,000. Click here to check out the complete listing.
(Photo: Fabrizio Berni via Wikimedia Commons)