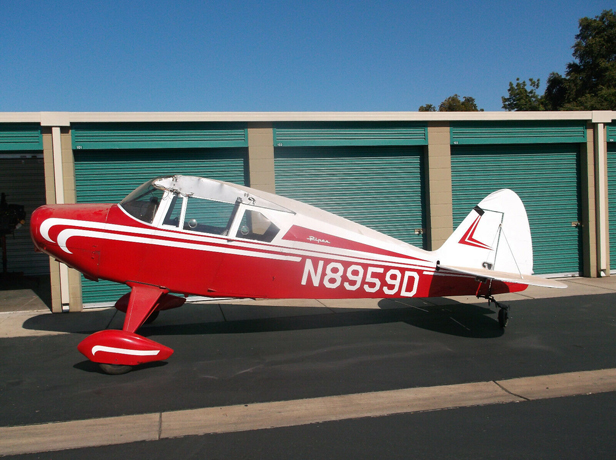 A 1958 Piper PA-22 airframe has been spotted for sale. The listing states (in part):
1958 Piper PA-22/20 Pacer airframe, 3185 TT, mods, beautiful, lite damage. This is a very, very nice Tripacer converted to conventional gear… this airplane was stripped of fabric in 2004, the frame was cleaned and primed and all fabric was replaced with PolyFiber… also in 2004, the interior was replaced with a soft cloth in light tan, new seatbelts installed, the instruments upgraded to all modern gyros in a new metal panel, and the airplane basically freshened everywhere! Hangered ever since… the last annual inspection just expired 7/1/2021… sold with FAA bill of sale, all of the airframe logs since new, lots of other paperwork and the actual original FAA airworthiness certificate from 1958!
The aircraft is located in Sacramento, California and is currently available for
US $9,950, although bids are also being accepted. Click here to check out the listing, which includes a number of additional photos and a detailed overview of damage.