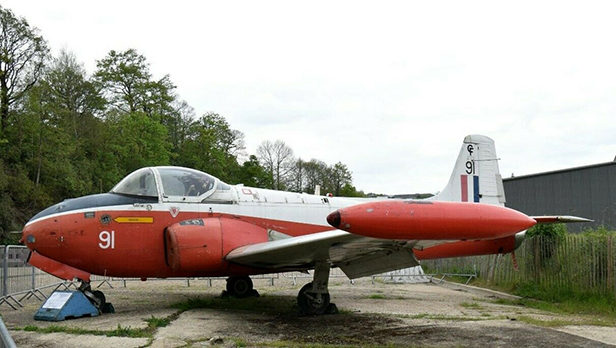 A Hunting Jet Provost T3A is available for sale. The listing states:
Ex. RAF Basic Jet Trainer. No longer airworthy but ideal for museum restoration project, gate guardian etc. Includes the Rolls Royce Viper 102 Turbojet engine & both Martin Baker Mk.4 ejection seats. Currently dismantled for road transport. This item is for UK sale only, delivery can be arranged at buyers expense.
The aircraft is located in Ipswich, UK and is currently being offered for £8,995. Click here to check out the complete listing.