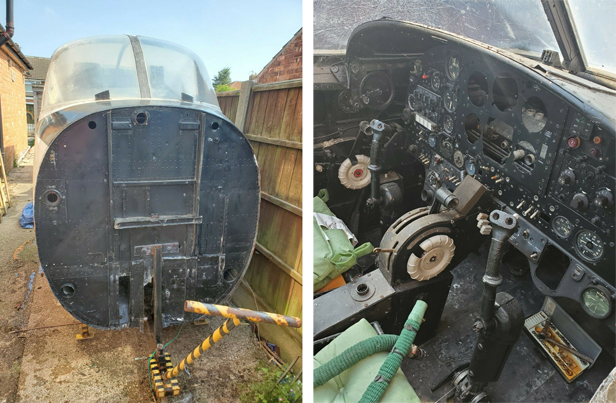 A Jet Provost T3 cockpit section has been spotted for sale. The listing states:
Jet provost T3 Cockpit. Ideal restoration project. Includes 2 Matin Baker ejection seats. All main instruments have been removed and stored inside house. Both sets of rudder pedals included. Mounted on a wheeled frame. Please note due to size and weight this is collection only. Extras include flight manual and pilot note also flight check sheet. This is an early RAF trainer jet 1962.
The section is located in Liverpool, United Kingdom and is currently available for
£3,100, although bids are also being accepted. Click here to check out the listing, which includes a number of additional photos.